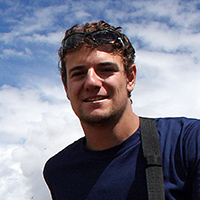 Marco Gaiotti - Italian wildlife photographer
"I started my cooperation with Hotspot media in December 2013. I am an Italian nature photographer who specialises in remote environments, such as the high arctic and tropical areas. After a successful trip to the Arctic Ocean, I collected a series of images of polar bears in stunning light conditions, but although some of the pictures had been awarded in international photo contests, I found it quite hard to distribute them through the media. HotSpot Media contacted and within a couple of days they had managed to spread my pictures all over the world in, including securing me a double page spread in The Guardian's eye witness section. They also managed to place another set of my polar bear pictures in The Daily Mail and the Italian publication La Repubblica, as well as other global publications. The communication with HotSpot Media is great. I am quickly informed every time one of my articles is published, both on the web or in a newspaper."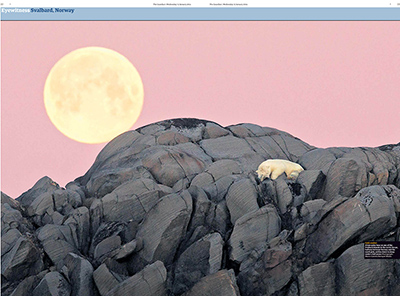 Click to view larger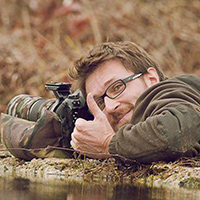 Andrea Zampatti - Wildlife photographer
"Working with HotSpot Media has been a very positive experience. They have helped me a lot in the sale of my images and they are very friendly people. Since I started to work with them, the sales of my photos have increased exponentially, as well as the sale of prints sold to individuals. I hope that the collaboration and friendship with HotSpot Media continue for as long as possible."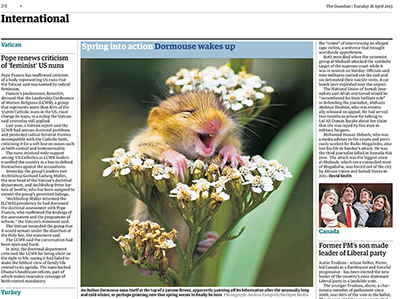 Click to view larger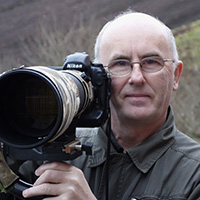 Geoffrey Baker - Wildlife photographer
"HotSpot Media are a wonderful and very friendly agency to deal with, they recently managed to get one of my photos onto the front page of The Times newspaper plus two other national papers on the same day and online too. I felt like I had just won the X- Factor! I'm delighted with what has been my biggest photographic achievements of my life and it's given a massive boost to my confidence too. My contact, Jessica King has been brilliant, always there to help and guide me through the whole process. I would thoroughly recommend them to anyone and some of my friends have now also signed up with them. A five star rating from me."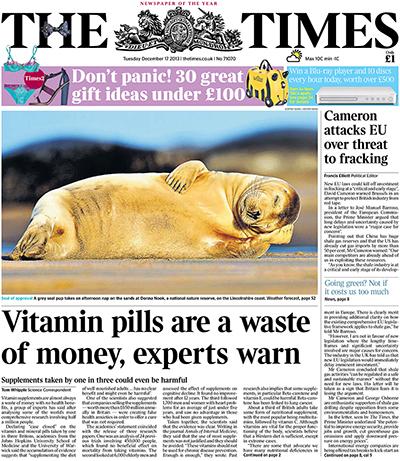 Click to view larger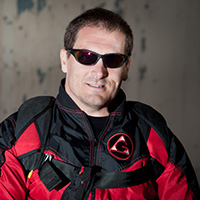 Lonnie Bissonnette - Wheelchair Base Jumper
"Working with HotSpot Media was truly a pleasure. They did a great job of getting my story out to the general public, who otherwise never would have heard about a crazy guy BASE jumping in his wheelchair! They handled everything with the utmost professionalism, and I would gladly work with them on some of my future projects. Stay tuned as there are more crazy things to come!"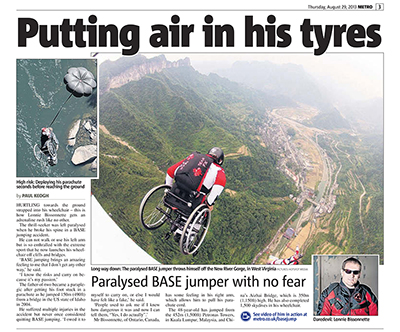 Click to view larger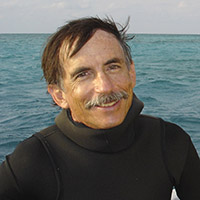 Doug Perrine - Award winning marine wildlife photographer
"HotSpot Media has done a good job for me. They are aggressive in their marketing and maintain good communications. I've been happy with the sales that resulted."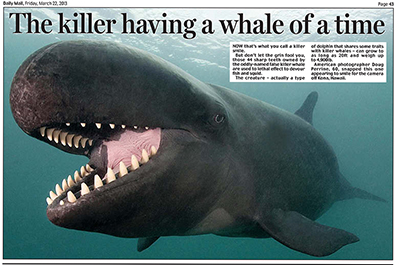 Click to view larger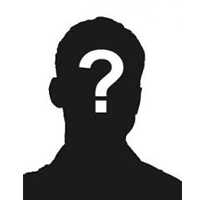 Dan Circa - Urban explorer photographer
"As a new photographer, HotSpot Media has been great for building my exposure on a national and international level. I've had a great experience working with them, and will not hesitate to use them as my main route to the mainstream media with future stories. Communication between them and myself has always been excellent, I have always been quickly informed when one of my stories achieves publication and they are always happy to answer any questions."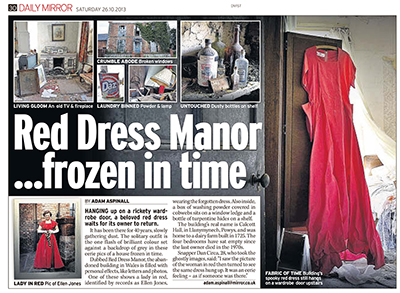 Click to view larger